DeVicious is proud to present new lead singer Baol Bardot Bulsara! You may have already recognized him as the singer of the famous Norwegian Hard Rock Band "TNT"!

Baol was born in Argentina 47 years ago, has been living in Spain since he was is a young child and also is a Spanish citizen.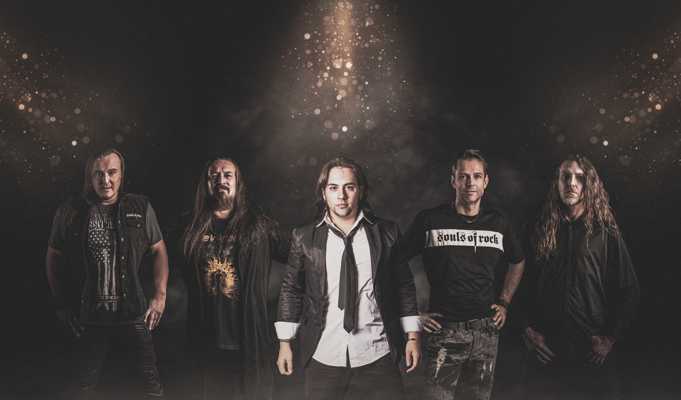 Band leader Alex Frey says: "We met Baol during the recordings of our "Black Heart" album where he delivered some outstanding backing vocals to our songs. The band fell in love with Baol's voice when he sang for the Spanish band "Strangers" (see Video) https://www.youtube.com/watch?v=8YCcwEz1Y-0 "When it became clear to us that Antonio won't be able to commit to our tour schedule anymore we spoke with Antonio before we started conversations with Baol. The process of him becoming our new lead singer was rather organic since the band and the singer clicked from the start."
Baol's work with TNT won't be affected by his engagement with DeVicious.
"We can't wait to bring this on the road and record new songs for you."
Tourdates
DeVicious + Special Guest Sons of Sounds
June 10 Hardrock Lounge – Dielsdorf (CH)
June 11 RoFa Trifft Schwarzwald – Bad Wildbad (GER)
June 12 Rockhouse Bar – Salzburg (AUT)
June 13 Soundcheck One – Karlsruhe (GER)* Support El Pistolero
June 14 Bounty Rock Café – Olmouc (CZ) Special Guest Black Tiger
June 16 Vagon – Prague (CZ) Special Guest Black Tiger
June 17 Live Music Hall – Weiher (GER)
June 18 Rockzelt Camp Balu – Bad Münden (GER) with Michale Bormann's Jaded Hard
Sept 01 Grüner Baum – Dessau (GER)* with Degreed
* Without Sons of Sounds